What Your Nonprofit Needs to Know About the New BRIDGE Numbers
This post originally appeared on Nonprofit Tech for Good, to view the original post click here.
Launched on February 4, the new BRIDGE Registry is a database of more than three million nonprofits, NGOs, and charities worldwide and each one of them has been assigned a new BRIDGE Number. This new numbering system is a huge leap forward for global philanthropy and may one day enable individuals to donate online to any nonprofit with a BRIDGE Number – not through the BRIDGE Registry itself, but rather through an online or mobile giving service that uses the BRIDGE numbering system. Here's what your nonprofit needs to know about the new BRIDGE Numbers:
1. Odds are your nonprofit has a BRIDGE Number.
There are estimated to be more than 10 million nonprofits, charities, NGOs, ONGs, and CSOs worldwide, but the majority are not yet online and do not have a digital footprint. If your reading this now, then your nonprofit is likely online and does have a digital footprint and therefore is likely to have a new BRIDGE Number. Conduct a search and take note of your number: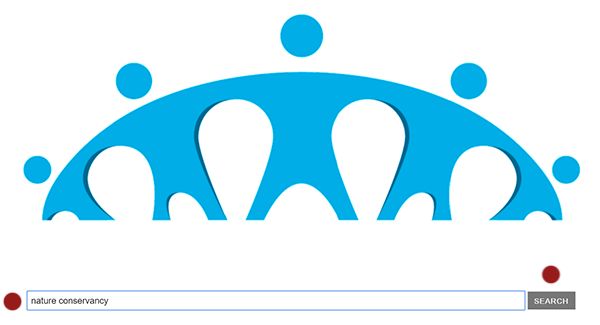 Then subscribe to the BRIDGE e-newsletter and watch how the new system evolves. The need for this system is decades in the making and it will likely take a few years for it to start to ripple into the daily lives of nonprofit fundraising and management.
2. Chapters of nonprofits are assigned their own unique BRIDGE Number.
In the United States nonprofits have EIN numbers and in many cases chapters and partner organizations share that EIN number for fundraising. It's a messy system that makes it challenging to capture information about organizational operations and fundraising for multi-chapter nonprofits. The new BRIDGE system, however, randomly generates BRIDGE Numbers for chapters and even in some cases fiscally-sponsored projects – and not only for nonprofits in the United States, but for nonprofits, charities, NGOs, ONGs, and CSOs worldwide.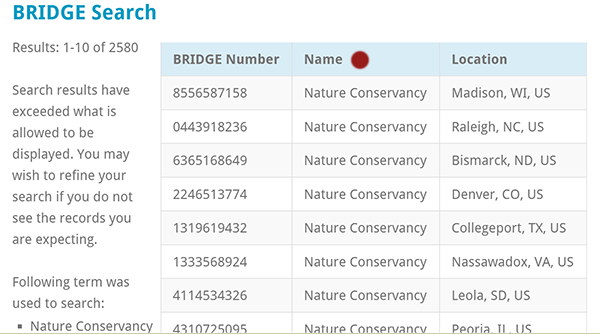 3. The BRIDGE Registry is database built with data from other databases.
The BRIDGE Registry is sychronized with the databases of the Foundation Center, GlobalGiving, GuideStar, and TechSoup. If your nonprofit is not currently listed in the BRIDGE Registry, these are the current ways to get listed and obtain a BRIDGE Number:
4. The BRIDGE Registry is a work in progress.
In time other databases may be synchronized with the BRIDGE Registry and in time BRIDGE Numbers may become widely used. Or they may not. The system is in its infancy and will take shape over the next few years and likely decades. We're all going to have to be patient, but the potential for this new database to finally breakdown international walls in giving and information sharing is huge and funders, governments, social entrepreneurs, and nonprofits worldwide would be wise to assist in helping build this system and making it a success. It's a significant undertaking and its founding partners are to be commended. To learn more about the BRIDGE Registry, see their FAQs.